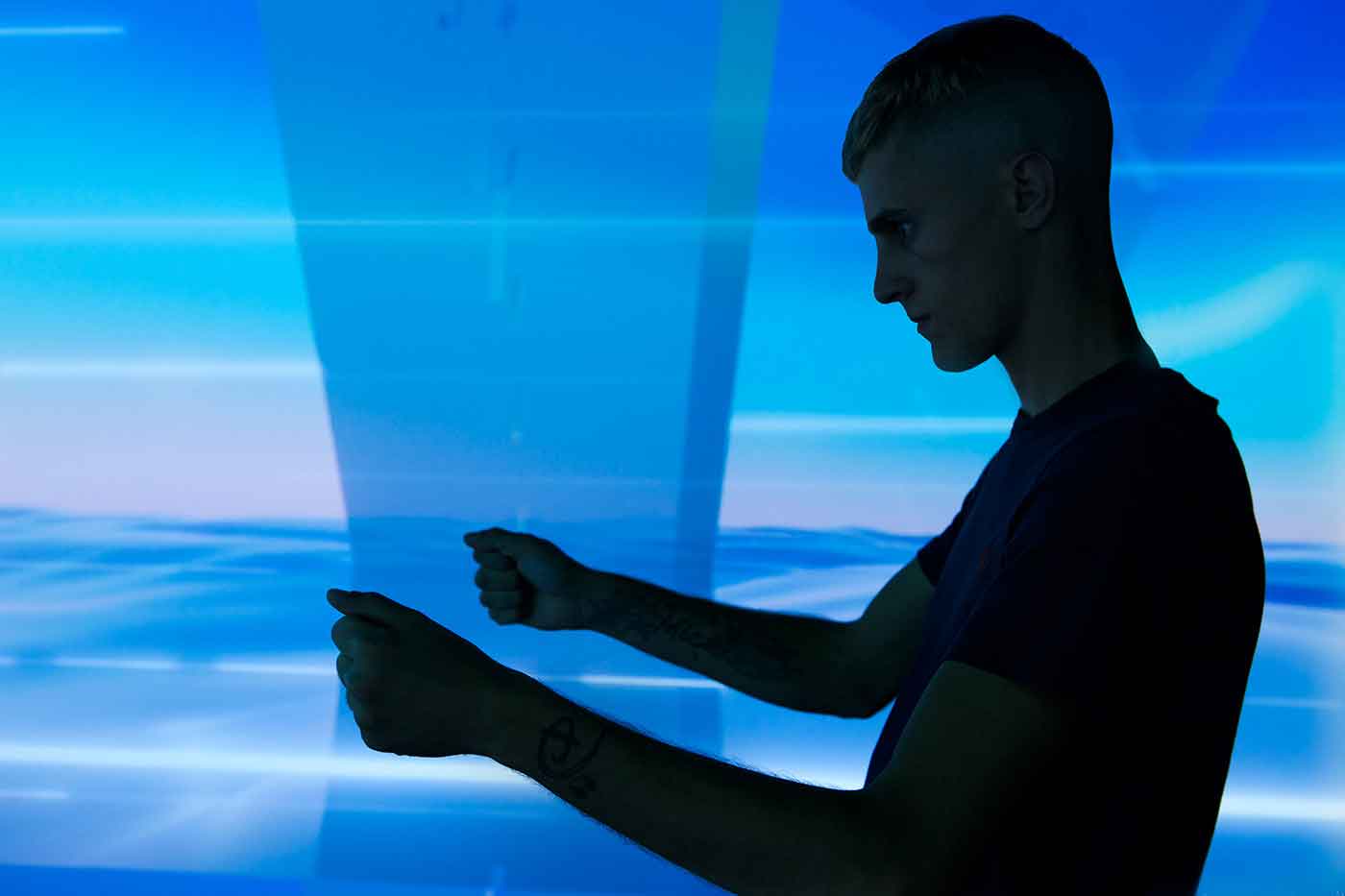 Magneti Marelli Formula 1 Exhibition
A journey into the heart of Magneti Marelli
What is in a champion? Technical perfection and constant research, technological spirit and pure emotion. This is the world of Magneti Marelli. For almost one hundred years it has been synonymous with excellence in the field of the global automotive. Its secret lies in having been able to give technology a soul, combining technological knowledge and design enthusiasm, executive rigor and power of the imagination.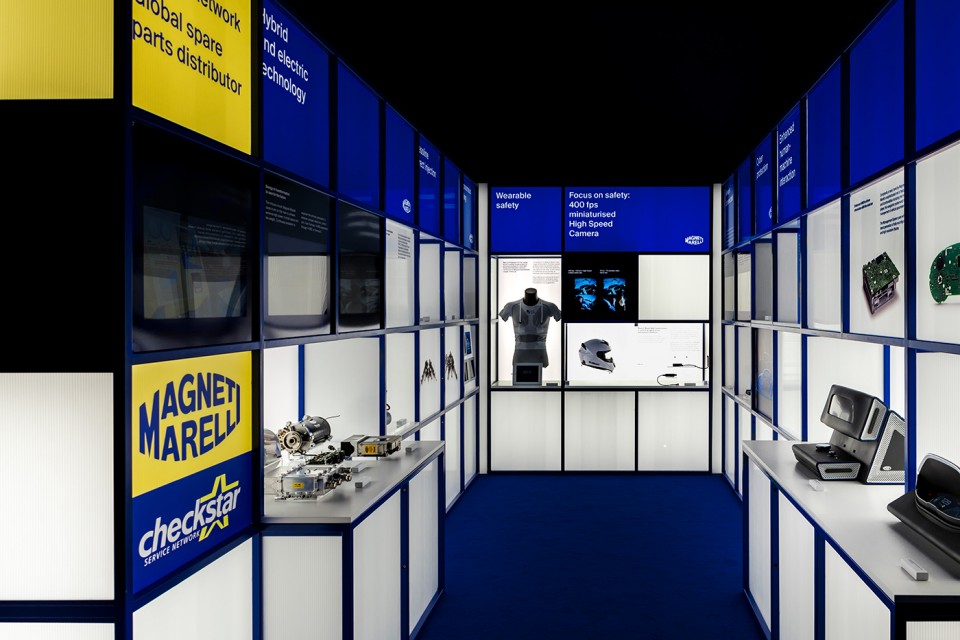 How can the beauty of something that is not seen be expressed? How can a universe that is usually little known by non-specialists in the sector be brought to the fore? Imagining a leading showcase for a behind-the-scenes professional seemed like a new and interesting challenge.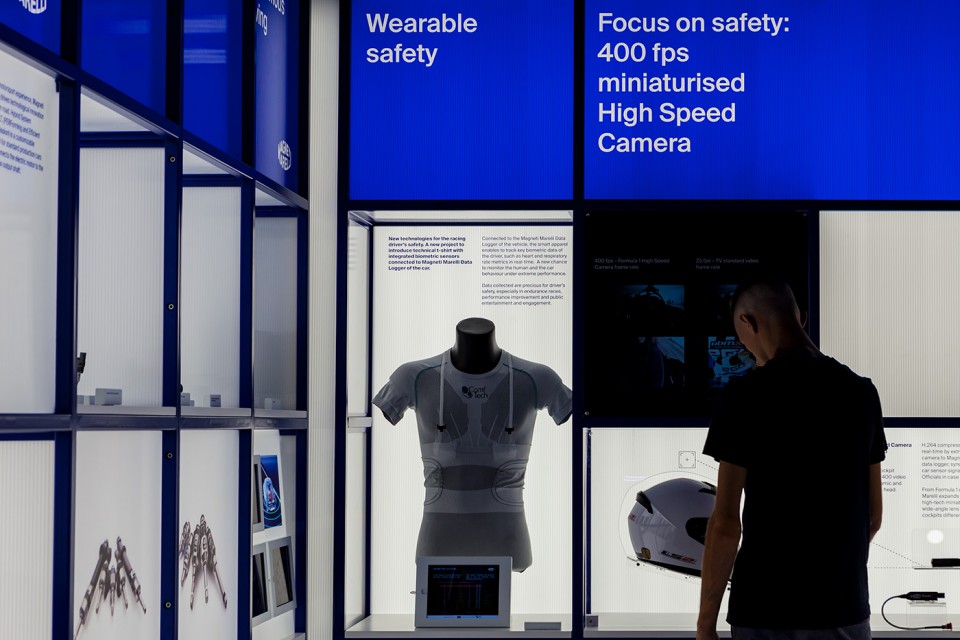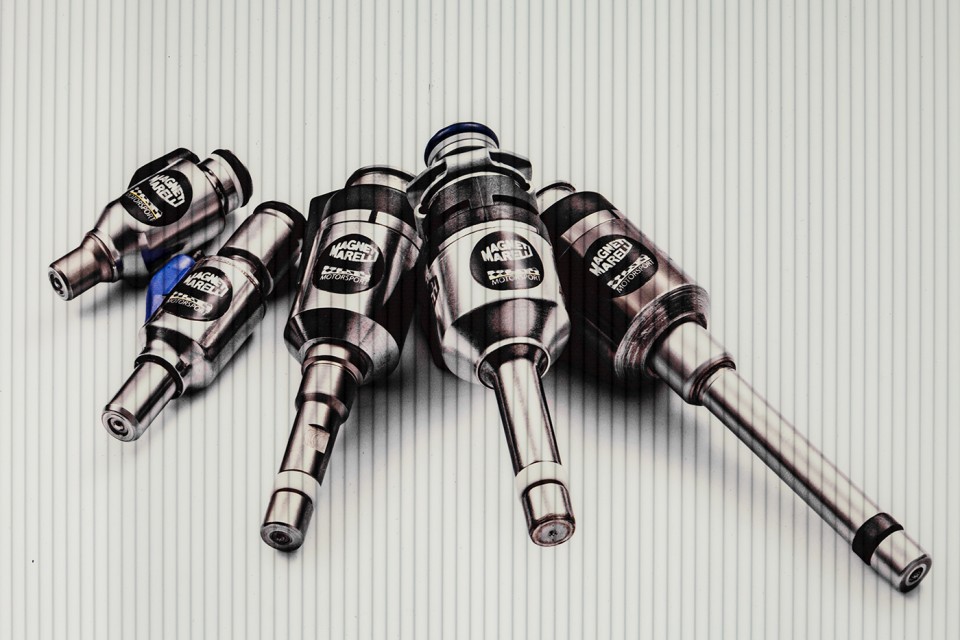 The field of action was the "Giuseppe Valpreda" space of the Autodromo Nazionale di Monza, which on the occasion of the last Grand Prix we transformed into a pavilion entirely dedicated to Magneti Marelli. It was a space designed to meet two complementary narrative needs: the enhancement of the brand's products, and a journey into the heart of the company and its fields of action able to communicate the charm and power of the automotive universe also to outsiders.


We responded to the first requirement by redesigning the interior exhibition area. We highlighted the MM brand products – in the powertrain, electronics and lighting sectors – turning the hidden heart of the engines and the thousand gears that regulate the automotive performances into foreground protagonists, expressing their character and value.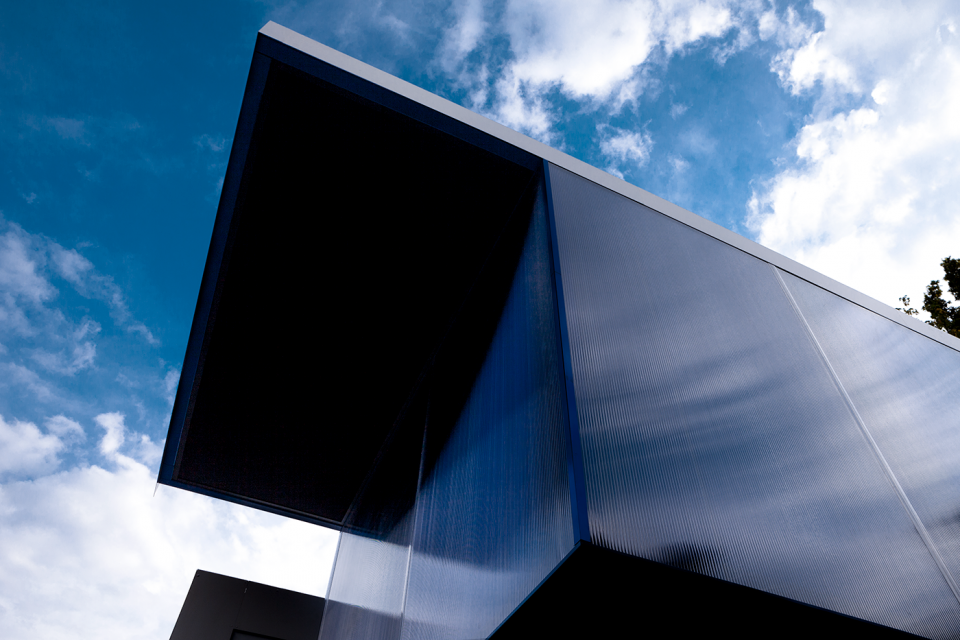 Collections
An overview of our wide fields of action
Case Studies
selected projects